2023 FESTIVAL HOURS
Thursday, Sept. 7th – Friday, Sept. 8th – Saturday, Sept. 9th        11:00 AM – 10:00 PM
                     Sunday, Sept. 10th – 11:00 AM – 6:00 PM                     FREE Admission to the public!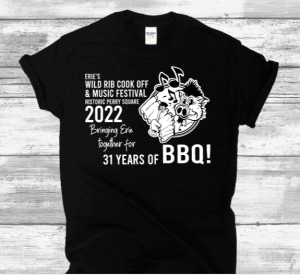 The 2023 Ladies Night full details will be announced soon.
About: This special event is open to the public, and all are welcome to visit the tent featuring a variety of businesses from handmade one-of-a-kind artwork and crafts to products and services from area businesses. The Erie Rib Fest is excited to feature Women-Owned and/or Women-Focused businesses and to provide them a platform to showcase their products and services.
We invite you to walk about the tent, enter the drawings and discover some of what is happening in our community.
We have held this activity in the past, and the tent was a buzz of networking, conversation and excitement. Winners for the many giveaway raffles will be announced in the tent at about 8:40 PM.
Women, stronger together!